Bay of Islands Villa
Bay of Islands, New Zealand
A Glimpse at the property
Nestled within beautiful New Zealand bush surroundings and overlooking the historical town of Russell lies the Bay of Islands Villa, a stunning eight person property with sweeping views of both the Pacific Ocean and the picturesque bay itself.
8
Guests
4
Bedrooms
3
Bathrooms
Pricing & Availability
Prices Per night from:
Price on application
Price based on Low Season
Please contact our travel advisors to get confirmed pricing for your dates, all taxes are not included.
Minimum stay restrictions may apply
Outside, the Bay of Islands Villa boasts a relaxing five-person Jacuzzi, an infinity pool and an elegant al fresco dining area with a gas barbecue that is at your disposal. Guests benefit from the north-facing position of the property and the cedar decking that surrounds it on three sides, which allows for uninterrupted sun and panoramic views from sunrise to sunset.
There are three luxurious king-size double bedrooms, two of which have ensuite bathrooms and one of which shares a bath/shower room with a further twin room.
The fully air-conditioned and elegantly decorated interior has a gas log fire and is equipped with an impressive state-of-the-art entertainment system, including flat screen TVs with Sky TV and hi-fi/DVD players, spread over the large open plan living, dining and kitchen areas. This property also boasts an equally cosy and chic second lounge with a second gas log fire where guests can relax.
Combining truly breath-taking views with luxury interiors, the Bay of Islands Villa offers a spectacular getaway in this beautiful region of New Zealand.
Amenities & Services
Jacuzzi
Infinity pool
Barbecue
Gas Log Fire
Sky TV
Wifi
Air con
Book the property
Prices Per night from:
Price on application
Price based on Low Season
T: +44 (0) 207 384 6309
You may also like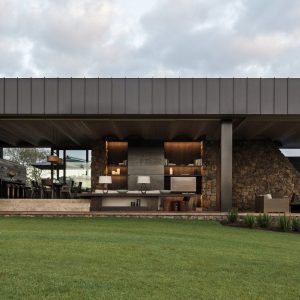 Bay of Islands, New Zealand
Bay of Islands, New Zealand
Bay of Islands, New Zealand